My Blog
Posts for: January, 2018
By Frasca Family Dental
January 19, 2018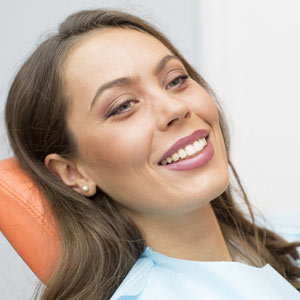 We can easily take for granted the comfort we now experience when we undergo dental work. For much of human history that hasn't been the case.
Local anesthesia has been a major factor in the evolution of pain-free dentistry. The term refers to the numbing of nerve sensation in the tissues involved in a procedure. This type of anesthesia is usually applied in two ways: topical and injectable.
We apply topical anesthetic agents to the top layers of tissue using a cotton swab, adhesive patch or a spray. Topical agents are useful for increasing comfort during cleanings for patients with sensitive teeth or similar superficial procedures. Topical anesthesia is also used in conjunction with injections as a way to prevent feeling the minor prick of the needle. In essence, you shouldn't feel any pain or discomfort from beginning to end of your procedure.
Injectable anesthesia deadens pain at deeper levels of tissue. This makes it possible for us to perform more invasive procedures like tooth extraction or gum surgery without using general anesthesia. The latter form is a more intense undertaking: it renders you unconscious and may require assistance for lung and heart function.
Most important of all, subtracting pain sensation from the procedure helps relieve stress: first for you and ultimately for us. If we know you're comfortable, we can relax and concentrate on the work at hand. The procedure goes much more smoothly and efficiently.
Many people, though, have concerns about how long the numbness will linger after the procedure. This has been viewed in the past as an annoying inconvenience. But in recent years, dentists have become more adept at fine-tuning the agents they use as a way to reduce post-procedure numbness. There's also promising research on chemical agents that can quickly reverse the numbing effect after a procedure.
All in all, though, using local anesthesia broadens the range of dental work we can perform without putting you to sleep. More importantly, you'll be able to relax as we perform procedures that could improve your dental health for years to come.
If you would like more information on pain-free dentistry, please contact us or schedule an appointment for a consultation.
By Frasca Family Dental
January 04, 2018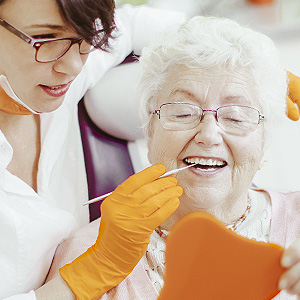 While some aspects of regular dental visits are much the same for everyone, they can be more involved for an older adult. That's because people later in life face an increased risk of dental disease and other age-related issues.
If you're a caregiver for an older adult, you'll want to be aware of these heightened risks. Here are 4 areas of concern we may check during their next regular dental visit.
Oral cancer. While it can occur at any age, cancer is more prevalent among older adults. Although rarer than other cancers, oral cancer's survival rate is a dismal 50% after five years. This is because the disease is difficult to detect early or is misidentified as other conditions. To increase the odds of early detection (and better survival chances) we may perform a cancer screening during the visit.
Dental disease. The risks for tooth decay and periodontal (gum) disease also increase with age. A primary risk factor for older people is a lack of adequate saliva (the mouth's natural disease fighter) often caused by medications or systemic conditions. We'll watch carefully for any signs of disease, as well as assess their individual risk factors (including medications) for decreased oral health.
Dentures. If they wear dentures, we'll check the appliance's fit. While dentures can wear with use, the fit may also grow loose due to continuing bone loss in the jaw, a downside of denture wearing. We'll make sure they still fit comfortably and aren't stressing the gums or supporting teeth. It may be necessary to reline them or consider replacing them with a new set.
Oral hygiene. Brushing and flossing are just as important for older adults as for younger people for preventing dental disease, but often more difficult due to mental or physical impairment. We can note areas of bacterial plaque buildup and recommend ways to improve their hygiene efforts.
Depending on how well your older adult can care for themselves, it may be advisable for you to come with them when they visit us. Our dental team can provide valuable information and advice to help you help them have a healthier mouth.
If you would like more information on dental care for older adults, please contact us or schedule an appointment for a consultation. You can also learn more about this topic by reading the Dear Doctor magazine article "Aging & Dental Health."